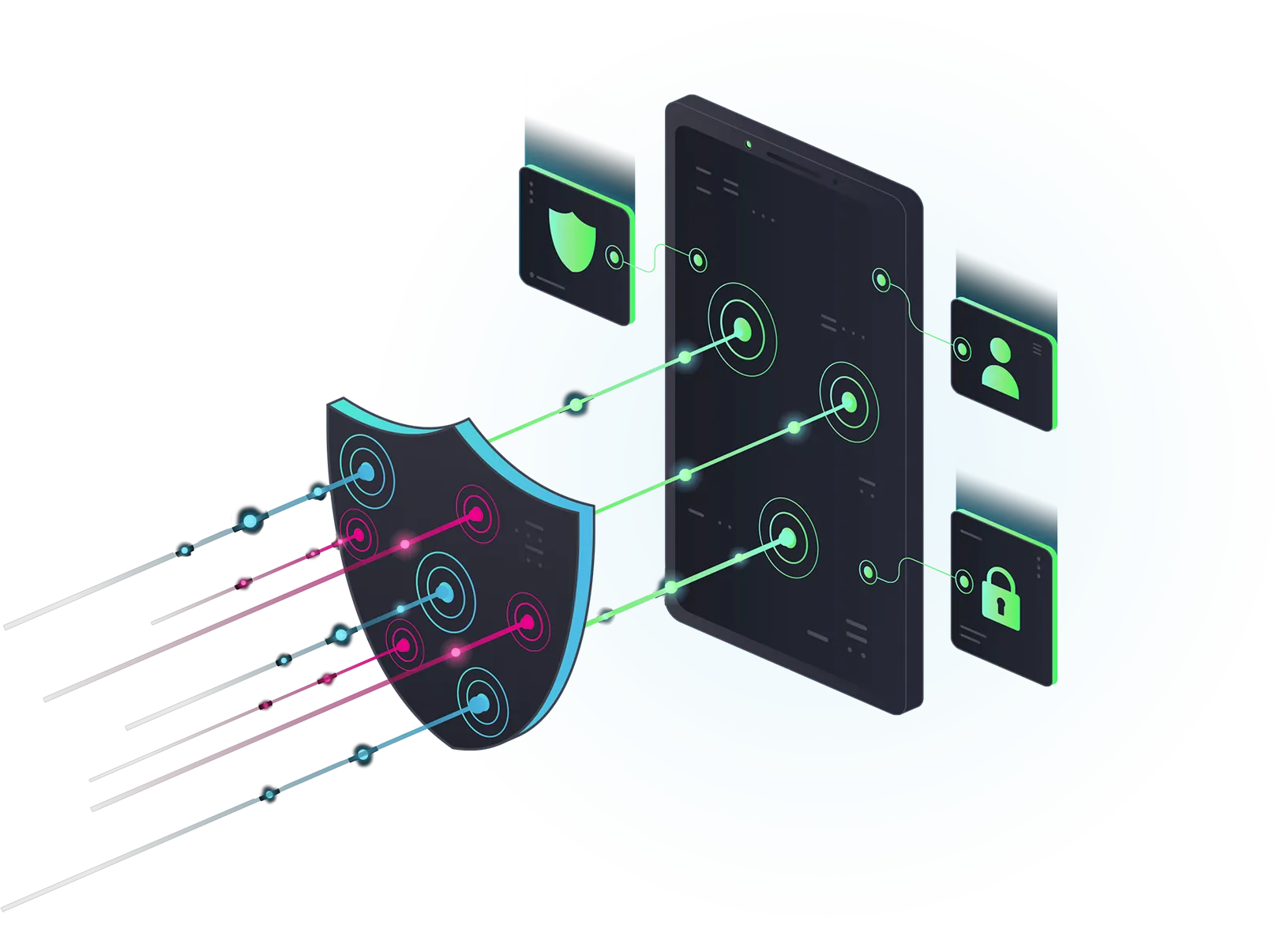 The Gold Standard for App Attestation
Approov provides the only comprehensive run-time security solution for mobile apps and their APIs—unified across iOS and Android.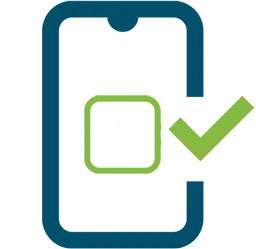 App Attestation
Approov is the gold standard for attestation—ensuring that a genuine and authentic app is accessing your backend service — not a bot or a tampered or repackaged app.
Device Attestation
Detects unsafe operating environments such as rooted/jailbroken devices, apps running under debuggers or emulators—or with malicious frameworks present on the client device.
Runtime App Self-Protection
RASP detects and blocks attacks from inside running software, monitoring inputs and blocks attacks while protecting the runtime environment from unwanted changes and tampering.
Defend Your Five Mobile Attack Surfaces
Approov provides the only comprehensive run-time security solution for mobile apps and their APIs, unified across Android and iOS.
App Integrity
Attest your apps to ensure only truly authentic apps are authorized to make API calls.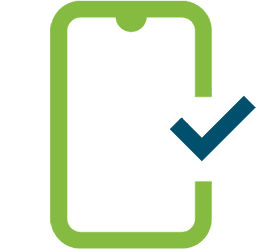 Device Integrity
Adopt comprehensive fine-grained device integrity checks enforced outside of the untrusted device environment.
Channel Integrity
Employ securely certificate-pinned TLS with dynamic pin update.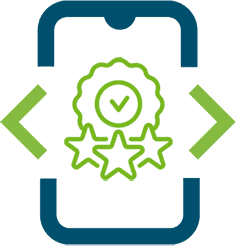 Credential Integrity
Require frequent app authentication for strong trusted user and API authorization.
Service Integrity
Shield your APIs from exploitation of vulnerabilities by using over-the-air updates for instant reaction to new threat intelligence.
How Approov Protects Your Revenue
Only your own mobile apps—running in safe environments and communicating over secured connections—can use your APIs and backend resources. Botnets, malicious scripts, tampered and fake apps are blocked.
Identify
Your mobile app automatically connects to our cloud service for "identification."
Verify
The "DNA" of the app and characteristics of the runtime environment "verify" that the app is genuine, security requirements are met, and communication is secure.
Certify
A short-lived token is created indicating a pass or fail verification. The app uses this token to "certify" its access to protected API services.