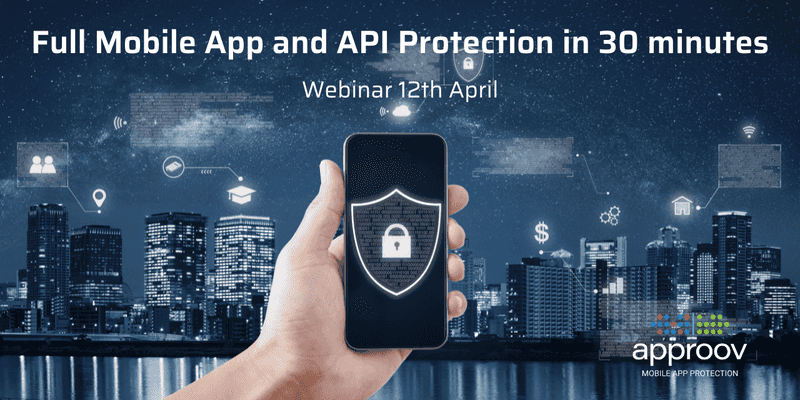 Register Here
Because of an unexpected error, we are unable to complete your request.
If this persists, let us know on the contact us page, and we will get back to you as soon as possible.
How to Defend your Mobile Apps and APIs ... in 30 Minutes!
Live Webinar : The 30 Minute Approov Deployment Challenge!
April 12th 9am PT, noon ET, 5pm BST, 6pm CEST
Every day there is a new report of a major data breach as mobile apps and APIs are compromised.
There are many ways secrets can be acquired by bad actors, and many ways they can then be used in API requests that look legitimate.
The only way to really protect yourself is with client-side run-time protection which can see and block:
Any bots, scripts, or repackaged or cloned apps targeting your APIs
MitM or "Man-in-the- Device" attacks intercepting your communications
Apps running on mobile devices which are rooted/jailbroken or attached to emulators, debuggers or other frameworks
What if you could protect against ALL these threats easily and quickly, in a way that there are no false positives to manage? And do it for both iOS and Android?
Did we say easily and quickly? Approov's own Skip Hovsmith has risen to the challenge and in this live webinar he will implement Approov mobile app protection from scratch to live protection in less than 30 minutes.
We will start the clock on April 12th after introductions at noon EST. Will he make it? You will need to register and attend to find out. Because obviously if he doesn't, we won't release the recording :).
But seriously, we are confident he will, because Approov is easy to deploy and provides immediate benefits. We make available a complimentary 30 day trial (no credit card necessary) so you can try it easily with your own apps and this webinar will tell you how.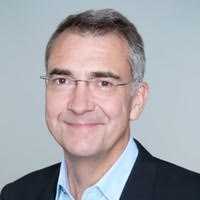 George McGregor
George has been VP of Marketing at Approov since January 2021. To prepare for that role, he had prior stints at Imperva, Citrix, Juniper Networks and HPE.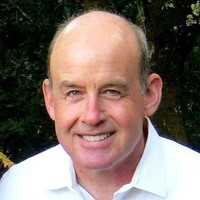 Skip Hovsmith
Skip heads the US team, and is based in California. His focus is on helping customers secure API usage between mobile apps and their backend services. He is a frequent speaker at mobile, API and security conferences.